On March 7, 2019 we hosted the first edition of TEDx San Marco at Palazzo Michiel. As an educational institution that advocates for honesty and insights in the cultural industries, it only seemed natural to us to invite important stakeholders in Italy to allow its stories to be heard for a large online community such as TEDx. Our aim was to provide insights from multiple angles into the cultural industries such as galleries, museums, the biennale and its collateral events.
Something has happened between subject and object in the last century. And the aesthetic of the human world reveals what. The essence of beauty was the sign of a strict and deep relationship between soul and body, natural landscape and human craftsmanship. The ugliness of the world is a trace of the removed and forbidden items we had once inside of us. Nowadays, we are all unconscious citizens in a world where it is harder to reset original contacts.
Walter Mariotti
Editorial Director, Domus
Have you ever dreamt to work in the arts but never really knew how do it right? Or knew what your next project will be? Maria shares her experience with all the artists, curators and creative souls out there. She talks about things she wish she had known long before: that there are plenty of art careers that do not require a degree in art, that the jobs are not scarce and that you do not need anything special to "belong". Knowing that might have made her professional life a lot easier and she just hopes that it will make your path easier too.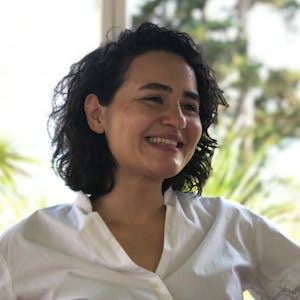 Maria Nekrassova
HEAD BUSINESS DEVELOPMENT
Orsoni's Color Library, is a timeless environment that preserves more than 3,500 enamels of different tones and shades from which was born the famous panel by Angelo Orsoni. This piece of art was displayed for the first time at the Universal Exhibition in Paris back in 1889. Years later Antoni Gaudí, the Spanish architect was amazed with its beauty and decided to use Orsoni mosaics in the construction of the Sagrada Familia in Barcelona, Spain. Orsoni Venezia 1888, the historical Venetian furnace that uses the same traits since 1888 to produce 24K gold leaf mosaics, colored gold and enamels. While it is a traditional Italian company, rather than relying on the past, Orsoni focuses on innovation. The company seeks to convey emotions through its uniqueness and attention to detail, all firmly rooted in its passion for excellence. Since its beginning Orsoni has manufactured mosaics for the renovation of the St. Mark's Basilica and still is the only furnace that can produce the "Oro San Marco" for the restoration. Orsoni is related to the realization of several iconic buildings and projects such as: Trocadero and Le Sacre-Coeur in Paris, Saint Paul Cathedral in London, Rudolf Nureyev's Tomb and many other mosaic masterpieces of Arabic and Oriental architecture.
Riccardo Bisazza
President, Orsoni Venezia 1888
How Wisdom of Crowd can be brought into public spaces? What state of mind will inspire us to engage in new adventures? With the project Street Cinema, Omri Revesz illustrates how by adopting a method of open platforms instead of fixed solutions, we are actually adopting an immaginative state of mind, that challenges us to be more creative while playfully making the reality we live.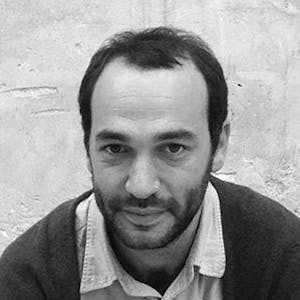 Omri Revesz
IUAV University of Venice
Today, many people consider Venice a fun tourist destination and not somewhere they would choose to live. The strong commercial pressure from the tourist industry, and the lack of political interest in the preservation of the city's identity, have caused a shift in how it is perceived: from a magic place rich in art treasures into a sort of overcrowded theme park. Contrary to this general view, Venice offers a very high quality of life that is slow paced, and based on human relationships and cultural engagement. Ethical investors and new citizens attracted by this unique way of life, and who are motivated to become part of the Venetian community, could change the destiny of Venice. And they could contribute to saving a great international cultural heritage.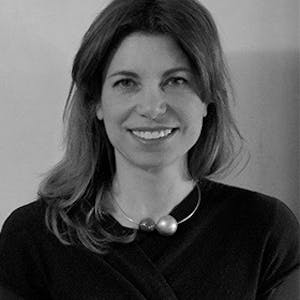 Cristina Gregorin
Venice Cultural Heritage Expert
Do you have a
collaboration idea?